Whatever The Event, Wherever It Is, You'll Need Chairs! Choose From Our Selection…
Rent our chairs for your event! Whether your hosting a small birthday, block party, neighborhood barbecue, work event, or wedding, chairs are something you'll need to have for your guests. The rental chairs that we offer are excellent for any type of event, and are available to you at an affordable cost.
Classic Folding Fan Chair – White
Theses folding chairs are sturdy, but also lightweight, making them easy to move around. They're great for any event!
Deluxe Folding Resin Chair – White
Looking for something a little more classy? These Elegant Folding Resin Chairs are great for weddings or other special events! They look great, and are a nice upgrade from the classic folding chair, for those who are looking for a little added touch of elegance.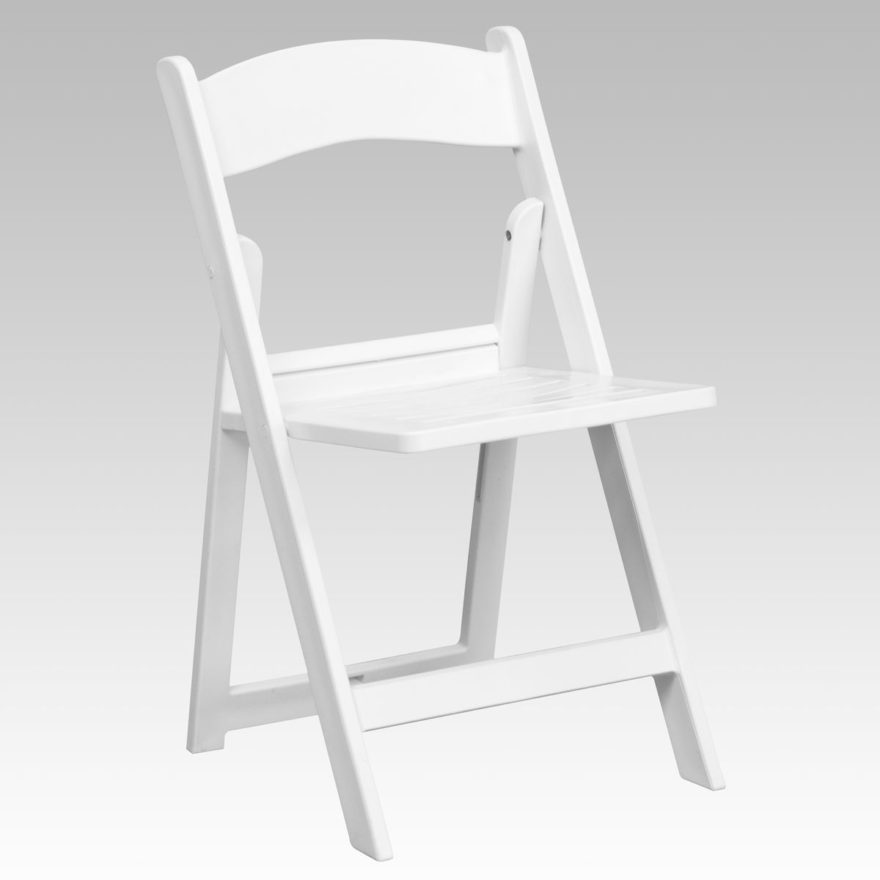 Reserve Your Chair Rental Today!
Serving The Greater Spokane, WA, Eastern Washington, and Northern Idaho. Call for Reservations, Dates, and Delivery. 509-939-3079